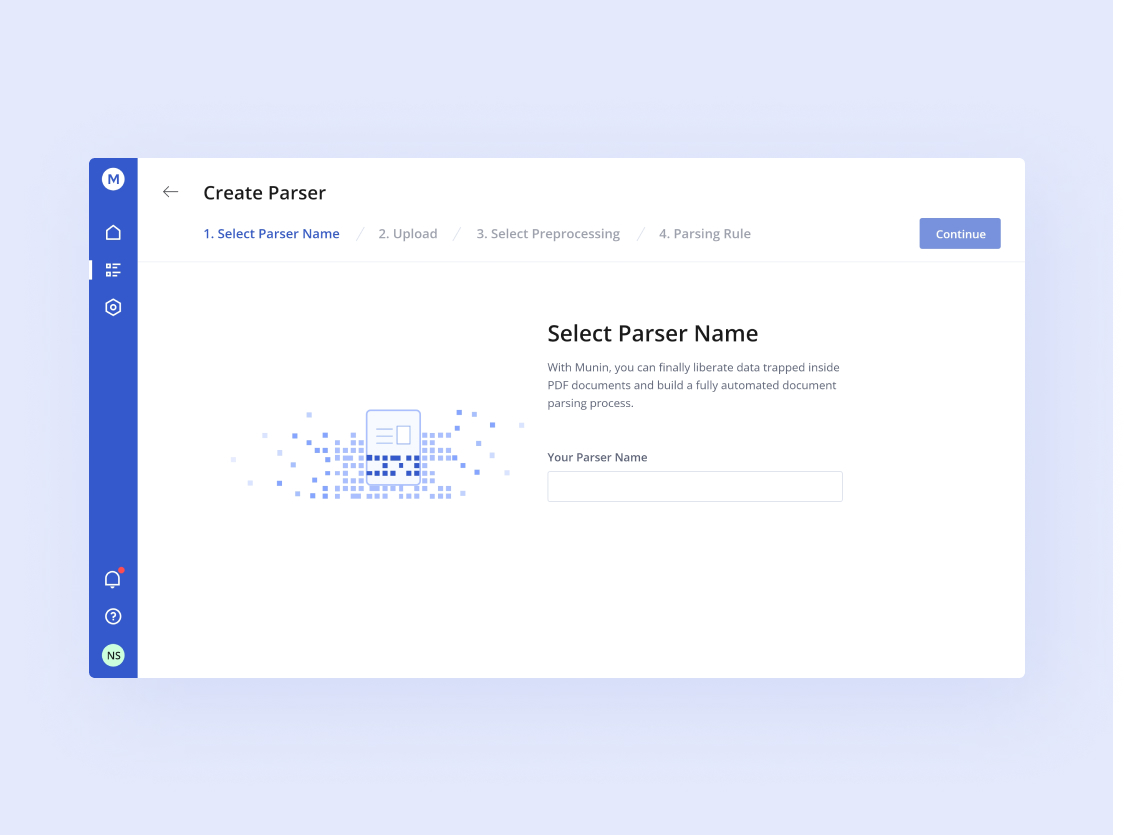 The user interface for the parser I created is seen above. I used a progressive form filling method to let users see the state and prevent errors by providing information.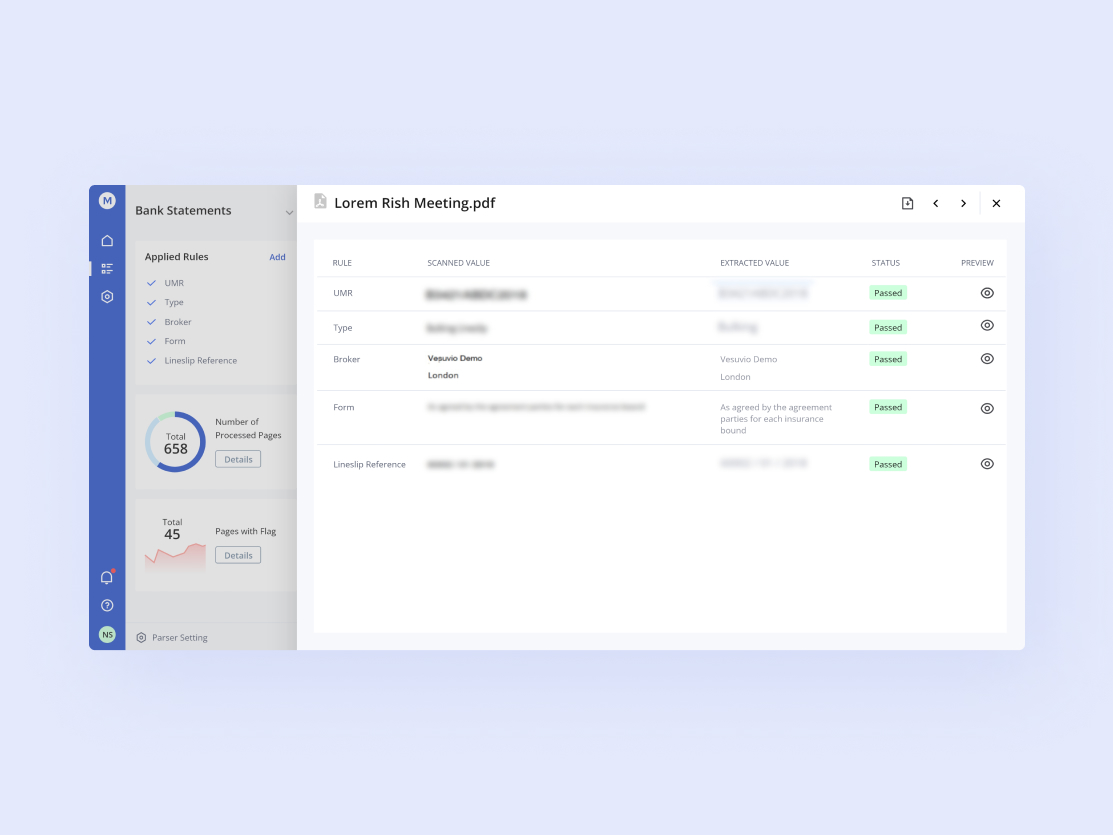 The user may scan the rules status in this slide popup, and for improved usability, I've added the prev and next options in the upper right section.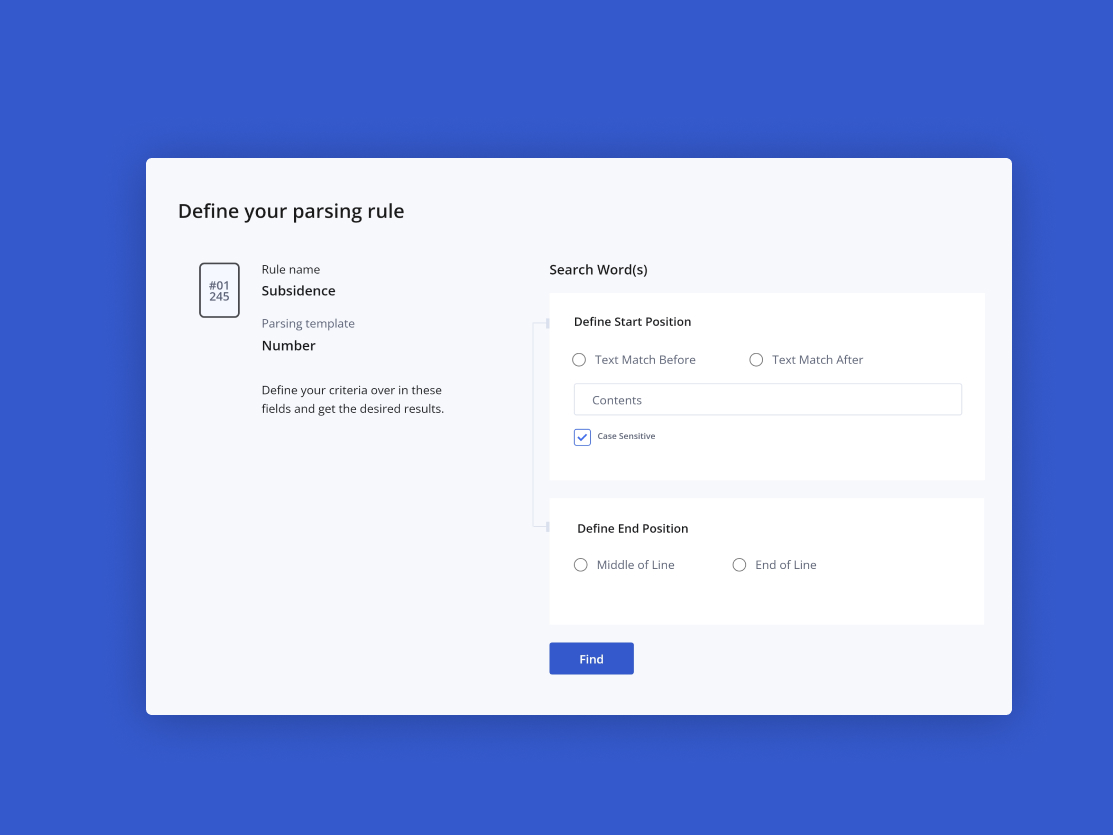 Overview of the parsing page area, which allows users to quickly search for specific document parameters.
A small data preparation interaction that I made using only HTML5 and CSS3. Micro-interactions are crucial for satisfying users since they let users know their state, get feedback, and experience the effects of their activities. You can get the code here codepen link